Using My Records
Idea and usage of My Records
The idea of My Records is,

to have an easy and convenient acces to your music,

without walking through menus or dialogs. All songs of your music library are shown on one screen. No extra menus or additional dialogs.

After starting My Records all your music records are shown and the current playing song is marked. To play a song just touch on the cover of the song.

The easiest way is to choose a record and all the songs of the record are shown: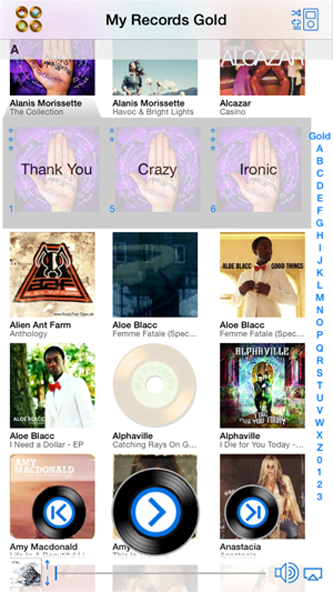 You see the title number (1,5,6) of the songs of your record and the rating next to the covers.
Playing songs
Start playing a song touch shortly on a song icon. The song will be played immediatly and will be marked as played: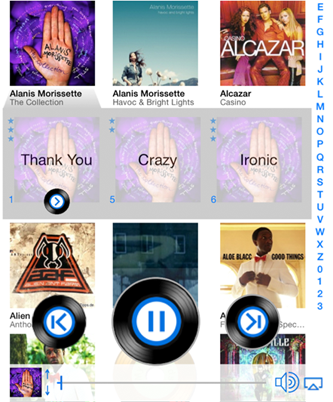 Back to the table of contents