Modify screen brightness easily
Just use your two fingers to modifiy the screen brightness by moving them up and down.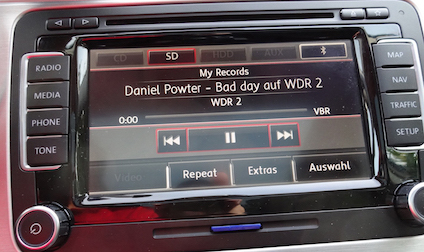 Support of car radio
Status information of your internet stream (name of the "song", connection status) is now the same way displaying at the car radio as song information.

Enable Gold-Edition
It is possible to enhance the normal edition of My Records to a Gold-Edition. The Gold-Edition has the following features: - search functionality - screen saver enhancement - management of Goldlists
More...